John Staats - The WoW Diary
This book about one of WoW's original 3D designers and the ins and outs of making the game was on Kickstarter and managed to garner a whopping 8379 backers and garnering almost $600,000 to get this book published.
You can read a bit about it
here
.
Anyway, I decided to be a backer. However, my backing was full of sillies.
Firstly, my kickstarter credit card was out of date and all the reminder emails kept going to junk mail so I kinda missed the payment deadline. So suddenly I wasn't a backer! I was devastated!
Fortunately there was still an opportunity to buy the finished product, so I did that. John must have thought my panicked emails about missing out rather amusing.
The book arrived on Tuesday and it is a very polished product. The pictures are glossy and the cover is well bound and sturdy. I have yet to find the time to sit down and read it, but it's another cute book to add to my bookshelf.
John has been hard at work signing all the books!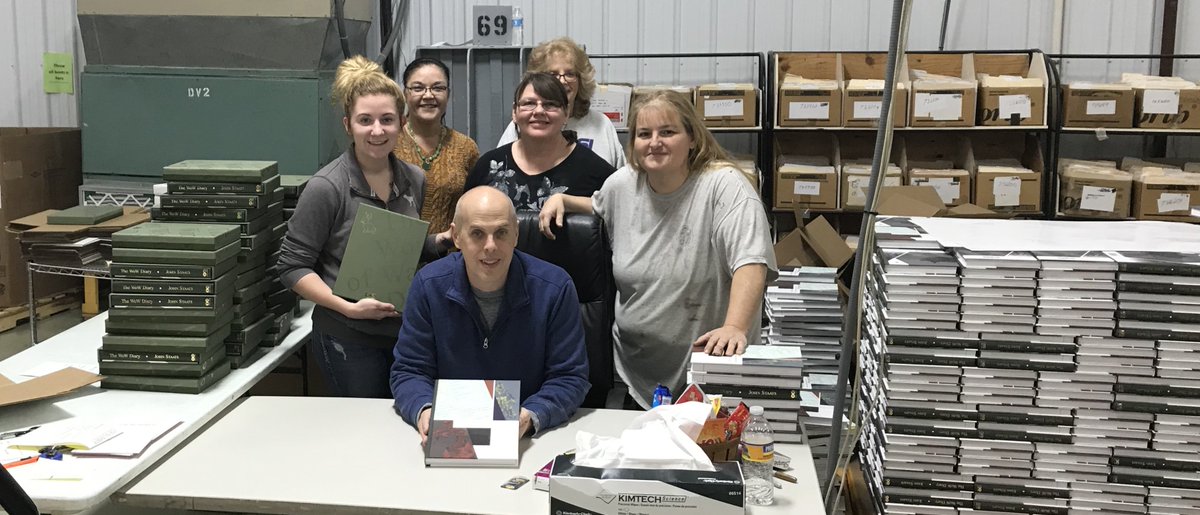 Looking forward to being inspired!