I blame this lethargy on my cold - so let's have a Giveaway!
It might be because I have a cold but I am having difficulty working up enthusiasm for raid this week. It's the end of the school term, kids are sick, trying to plan child care and activities since I had a minor upset of plans which meant that I had to make some alternate child care alternatives over the school holidays which is NOT how I imagined spending time with the kids!
I'm clearly not the only one because only 4 people turned up for raid on Thursday and that wasn't including myself, so we all went to level some alts instead.
Wednesday however was quite fun, because we had a small number and we actually managed to do Manny heroic with 10 people - I don't think I've done that before! And get this - I wasn't even healing! We even had a crack at Archimonde with 10 people, which is also new for me (having not done it with less than 13 before) and we wiped when an explosion got us as they were coming out of the zone. I would like to try that again - but this time I should watch timers a bit closer. Maybe I'll get Neuro to do that. He is good at that sort of thing.
We actually did all of the middle floor with our little group (we had more people at that time) and I felt that was good. It might be time to be trying Archimonde regularly then.
The problem I find with levelling alts is that even though at the moment I feel motivated to do it, they are not in the guild so I feel like I'm not THERE for the guild. I think if I start playing a new character, I need to put it in the guild. It doesn't feel right not being there.
I wanted to have a small comment over the furor about the change in the max camera distance. HK was upset about it last week, but I admit I wasn't particularly fussed. Apparently I have my camera distance set to "2" though I have no idea how I did that.
Watcher replied to the outrage:
This is one of this changes that we realize will be intensely unpopular with the group of players that has used console/WTF CVars to increase camera zoom beyond what the UI slider permits. For everyone else, they probably won't see what the big deal is, since it's removing a hidden option that most never used. But for those who are accustomed to an increased max zoom, it's changing the way you're experiencing the game in a way that feels restrictive and simply worse. So why would we do that?
...being able to zoom out and see more of the world around you provides an objective advantage in the form of information. Due to that competitive advantage, camera-unlocking or increased zoom distance are features commonly found in third-party hacks for a variety of games...




...One option was certainly to just allow the in-game slider to go all the way up to the CVar hardcap. But that scale is beyond the one around which the game was designed at its core. The development team builds the world, its art, its combat mechanics, and other interactions, around the base UI experience and scale. At the 3.4-CVar zoom level, your heroic Warcraft avatar takes up about as much screen-space as one of the dozens of marines you might control in a game of Starcraft.
Basically all of us started out playing WoW at the UI-enabled zoom level, and fell in love with that world enough that we now find ourselves here posting on an expansion beta forum discussing its future. At some point, we saw a raid video and wondered how they could see so much of the field at once, or we saw a forum post or got a helpful tip from another player, and learned that if you typed "/console CameraDistanceMaxFactor 4" you could zoom out way more, and we never looked back. But was that original experience bad, or have we just grown accustomed to something different?
Some people whinged about the game being "unplayable" with the new hard set max distance. Some people have said they have really bad motion sickness then they play with it zoomed in. I am surprised that they get that when they are zoomed out max on the slider. The other arguments are raid leading, tanking/melee, large toons. I am guessing these guys don't play Overwatch.
It's interesting that they didn't give EVERYONE the maximum distance option, rather than just taking it away. I would have thought that since it was there, it would be nice to just leave it.
I saw that there is an overwhelming number of people that do use the max camera distance according to the MMO-Champion poll. An even more astonishing number said they would stop playing the game because of the max camera distance. Wow, really? And if Blizzard gives in to you this time, what's going to stop you threatening that again the next time to get what you want? If you really enjoyed the game, I suppose you would find a way around it. If you didn't enjoy it anyway and were looking for an excuse, well here's your way out. This argument sounds suspiciously like the flying in Draenor - except there is no way they are bringing this max distance back if you complete a whole bunch of world exploration achievements.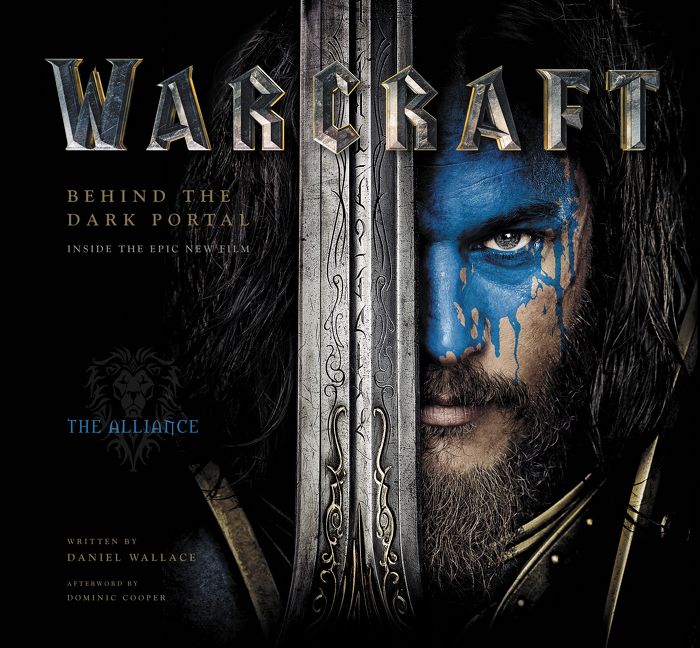 To finish off this post, Warcraft: Behind the Dark Portal has some artwork from the movie, and I saw this picture from Khadgar's spellbook. It's so pretty! I would LOVE to have this as a poster!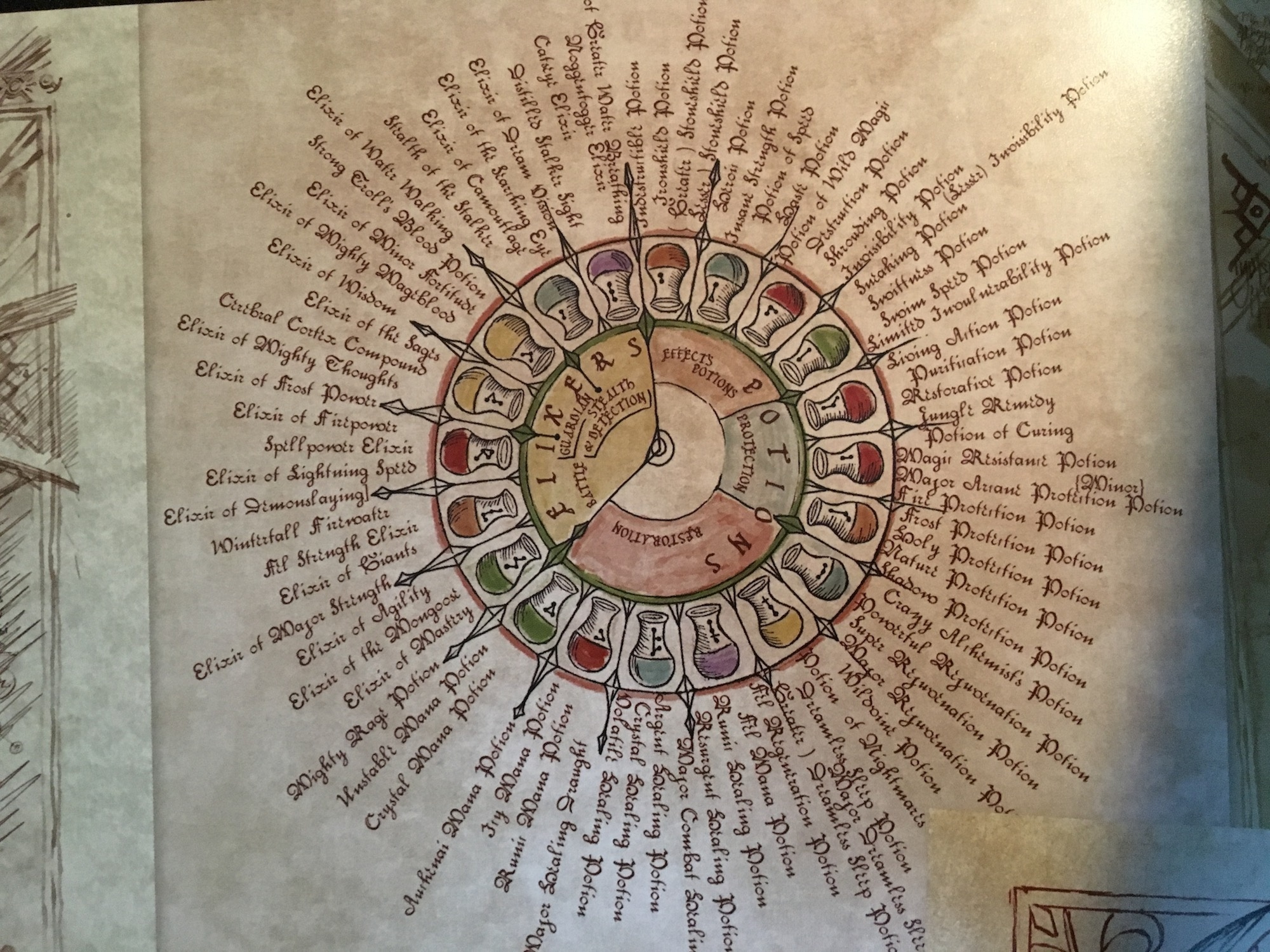 So, for my blog readers (because postage is such a bitch!) I am giving away ONE copy of Warcraft: Behind the Dark Portal. All you have to do is reply to this blog post! I have decided NOT to do the bloody retweet/follow thing on Twitter because the amount of bots who retweet you is absolutely ridiculous! So let's leave it for people who actually READ what I write :P
Entries for the giveaway close on 11pm 5th July AEST. Good luck to all entrants! And don't forget to leave a name on your comment so I can announce (and contact) the winner! And if you have difficulty leaving comments, you can email me on sparrowgalblog at gmail dot com. Try posting as anonymous and leaving your name in the comment if it won't let you login!