Minipost: Pre Launch WoD celebration in SYDNEY and Ian Hazzikostas will be here!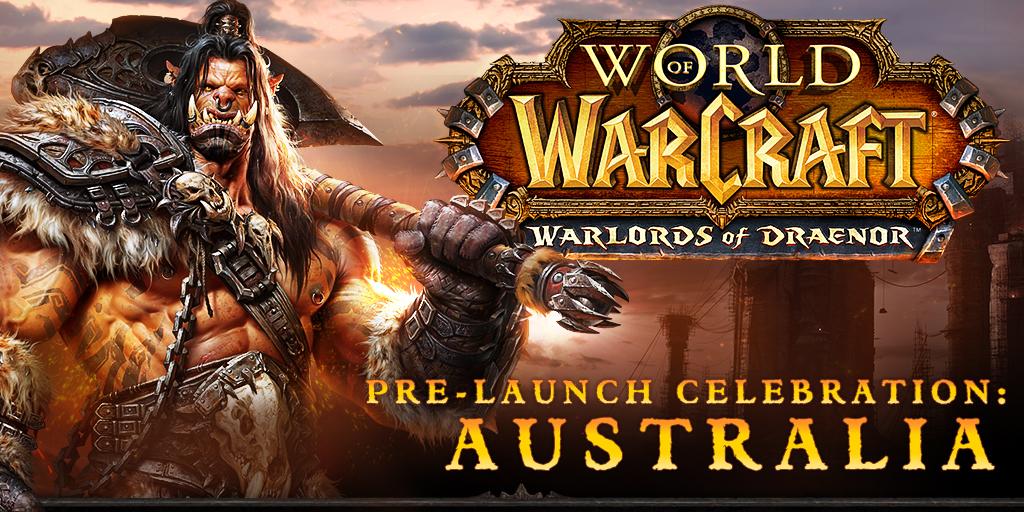 How exciting! Ian Hazzikostas (@WatcherDev), Lead game designer in World of Warcraft is coming to Sydney for a Pre launch event on October 23! It will be from 7pm at Event Cinemas in George Street in the city and though the event is free, numbers are limited so they are having ticketed entry because it's a bit packed in there.
The event ends at 8.30pm... do you think I'll be able to make it home in time for raid? :D
I feel so guilty, I'm operating that day and usually we run late. I just rang my surgeon's secretary and said I had this "thing" I wanted to go to, what time do you think we'll finish? I thought, if it's going to be late, maybe I could just get one of my friends to gas for him for the second half of the day.
"Don't worry!" she said. "I'll just control the bookings so we can finish at 4 or something."
"Oh, that's not fair to (the surgeon)!" I said. "It's ok, I just won't go."
"Pfft, he does it to you all the time. Don't you worry about a thing."
So. I've reorganised my timetable to go. Now,
to get tickets
....
I look forward to seeing all the Sydney World of warcraft players! Maybe I'll see someone I know? Moogyver, Cymre, Natanie... maybe they will all be going too!