Blizzcon merchandise that I want
I saw a whole bunch of new things on the Blizzstore, some of which are exclusive to Blizzcon attendees, and there are some awesome looking things there!
I did used to play a lot of Starcraft but now with WoW that seems to take up all my gaming time - doesn't mean I don't like all the cool things associated with it!
Now on my shopping list from the store is this: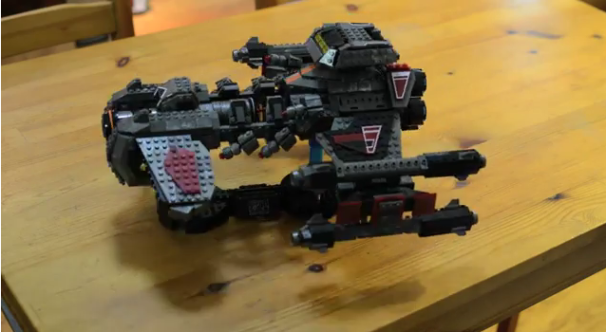 This is a terran Battlecruiser ("Battlecruiser operational!") and though it doesn't look that impressive here, it's got 1500+ pieces. Not sure if it will earn a place with my Lego hall of fame pieces, but it might not fit anyway!
Just because I can, here are pics of some of the other items I have in my Lego collection (some pics from Lego website coz I have kids in the pictures!)
Lego Star Wars Ultimate Collector's Edition 10179 - apparently now sells for $8000!
Lego AT-AT 8129
Lego AT-ST 10174
Lego London's Tower Bridge 10214
AND! Look at this plushie! Convertible too! You unzip it and turn it inside out and there's a zergling inside!
Some of the other stuff is sold out already - paladin robes, the Chen Stormstout Plushie... lucky I didn't want any of those anyway! But hopefully they'll be available again one day!