Why I must be the only person NOT excited about Brawlers's Guild
The Brawler's guild was something new in WoW, which I didn't quite understand until it actually went live. I thought it was some kind of secret club thing that you had to buy your way into, and I wasn't far off.
As most people already know, you can buy an invite to the Brawler's guild off the Black Market Auction House, or it can drop off rare faction champions in Krasarang Wilds.
I've read
Arvash's post about it
, and it does sound exciting. You go into an arena and you fight bosses by yourself and it gets harder and harder each round. You have 3 minutes to defeat the boss before it enrages. All your friends can watch you fight and cheer you on and they get achievements for watching you and cheering you. Azadelta, Roshii, Souglyy, Moopie, Sevros have all gone in and talk about it quite excitedly, and seem to enjoy it a lot.
So why am I not getting into the whole thing?
There are a number of things. The most obvious thing is - I'm not a fighter.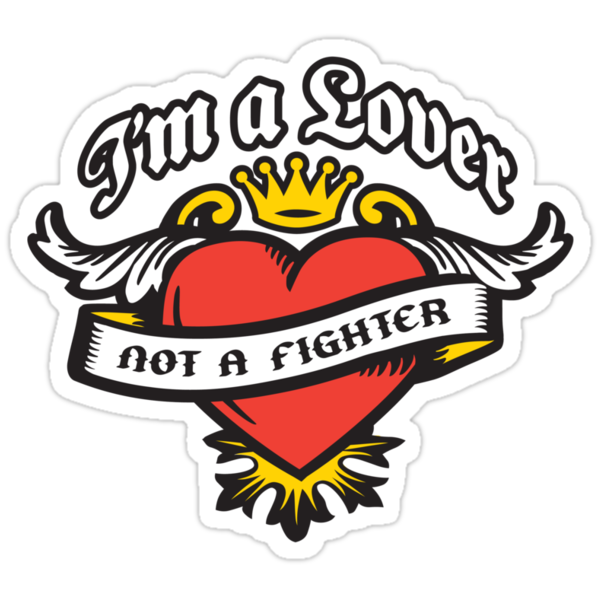 I'm a healer. It's what I do best. I can't DPS properly and my other spec is guardian, and the only reason I am that is because I use it for dailies. I am terrible with agro ranges and mobs, I always back into things and pull more mobs so being a tank helps me survive a bit longer even if it takes me ages to kill something. But killing things in guardian at least affords me survivability if not speed. Sure as hell beats trying to do my dailies as resto.
Secondly, even if I decided to go DPS, I'm already a little anxious about people watching me. I don't know my own attacks which is evident from Firelands when I was trying to DPS as kitty for Baleroc in Firelands or Ultraxion in Dragon Soul. I can even clearly remember this conversation:
Fue: Navi what attacks are you using?
Me: Mangle, rake, tiger's fury, claw....
Fue: Claw? Oh don't use that... I think you only use that when you're levelling up to level 50. Just use mangle.
Me: Omg oops.
I just have no interest in DPSing. I know very little about what my hit and expertise caps are supposed to be, and I only know agility is good. Maybe I should have gone boomkin as an offspec but that won't help me survive when I'm doing dailies, so guardian is so much more useful. Anyway, because I'm so anxious about DPSing, the last thing I want is people looking at me and seeing what I'm doing. I have this dreaded phobia of people watching me fight and saying "OMG you retard, do you even know how to DPS did you buy your account off Ebay? Get out of there and stop wasting our time!" Or even worse, my friends watching me and knowing just how terrible I am!
However, there are so many things that tempt me about wanting to go. Achievements. A pet at Rank 4. Is my fear of failure greater than my desire to obtain those things? Oh and of course I need to secure an invite first. I hate the idea of spending 60k on an invite - maybe I'll just wait for someone to invite me if they're high enough rank.
I suspect as time goes on, I will overcome my fear, and curiosity and wanting to get achievements and rewards will make me go try it even if I am going to make a fool of myself. But maybe I'll just wait a little bit longer till all the excitement dies down so that when I go, there will be noone there watch me standing in bad stuff or being slow to run away or hitting like a pussy. I should at least go down there to cheer on my friends.
I've heard people complaining that it's unfair that it's geared towards DPSers, which excludes healers and tanks. But hey, it's called Brawlers Guild, it's meant to be for fighting. I think those people who are complaining that there should be a healer fight or a tanking fight club... well, who knows, maybe Blizz will give us something where we can go and do something like that for fun too, though I wouldn't hold my breath. I was reading the
WowInsider transcript of the interview with Dave Kosak and Cory Stockton
and this is highlights of what they said about Brawler's Guild:
The Brawler's Guild was an idea -- one guy (Paul Kubit) had this idea and kind of pitched it out and talked to other people about it... He came up with the pitch for it and made a little presentation and did a test case of how it could work... a lot of people said "Oh, solo bosses I can fight? That sounds cool, I want to make one of those!" or "I want to know what that is!"
The idea got pretty popular around the team... The whole underground vibe, and the single-player boss fights, and the notion that it's not instanced, so people stand around and actually get to watch the other fights, so it creates a real sense of world and community inside of it.
... Once Paul had put together his prototype, all the encounter designers were like "Oh, I have a crazy boss idea!" and all the quest designers were like "I wanna do a crazy boss too!" Pretty soon, everybody was contributing bosses to the fight -- it gave us a great little laboratory to experiment with really weird mechanics or things that we didn't think would work in a raid, but thought might look really cool. Just kind of crazy, one-off ideas that we could try and have a lot of fun with it -- that's how we were able to quickly develop a whole suite of fighters.
...the Brawlers Guild is really kind of similar from the standpoint that you really get to see how your DPS stacks up against other players.
Look how excited they are about it! Who are we to rain on their party, right? So yeah Navi, suck up that healer attitude, put on you angry hat and go out there and kill stuff... and try not to look to klutzy when you're doing it.
So... say I want to make a healer's club, what would it be like, how would I design it? I imagine it as something like in Akabeko's story
Healing Rotation
, where you have to take over and shifts and heal your guts out till you're exhausted. Or maybe it would be more like a hospital scenario... I can see it now...
Rank 1 - you have to heal a target to full in an alotted time
Rank 2 - you have to heal multiple targets to full in alotted time
Rank 3 - you have to heal multiple targets to full who are also taking damage at the same time
Rank 4 - you have to heal a few targets and also cc or kill something which is damaging your targets
Ok, that's getting tedious. And that's would be hard without healbot... there would be lots of mouse clicking on various targets trying to watch health!
Anyway, maybe if I'm lucky, Greatfather Winter will bring me a healer's guild for Winter Veil...