Flipside: Why blogging can be unhealthy
Ever since I discovered blogging, I have found it a great outlet for all those extra thoughts that slosh around inside my head. Not only is it a great way to record events (like a journal, or a newspaper), I find it a great place to store information and links (of things I like to read) and also use it as a notebook of my scribblings of fiction and poetry which are inspired by this awesome game that I love playing. It helps me focus and explore my own creativity.
I've talked about the positives of blogging - chatting to and meeting other bloggers who write about World of Warcraft. Some of those bloggers write about similar things to myself, others write about things vastly different. Also, having readers is an immensely thrilling and yet humbling experience - like many bloggers who are like me, that people WANT to read your writing, or even complimenting you on it, makes you blush from the praise, yet also inside you're squeeing because someone out there thinks great things of you.
So what, about all of this, could be unhealthy?
Sometimes, the thought in your head is so pressured, that you have to get it out, blotting out everything else. You're so focussed on furiously typing it out on the keyboard that you don't hear the sound of the toilet flushing fifty times 50 times (with that giveaway squeaking sound of the toilet roll holder being used which means your 2 year old is busy stuffing the whole roll into the cistern), or the sound of a chair being dragged across the kitchen floor so some naughty munchkin can climb up to the stove and turn the gas or the kettle on. I admit I have been guilty of these things, and I have now taken to putting a movie on my second monitor if I'm feeling the great urgency to blog when I'm supposed to be keeping an eye on my 2yo son and 4yo daughter so they will remain within ear and eye shot.
Other times you're working on a post, and you neglect those around you. Ever put off meeting friends for coffee because you're in the middle of a blog post? Have you decided to skip date night with your spouse because you had a brilliant idea that you had to put on the internet? Racing to write about a new thing so you can beat all the other bloggers to the punch? These sorts of things can lead to unhealthy relationships outside and inside the game. I admit, I've been late meeting people because I was busy writing a post and I have neglected poor hubby on a Friday (who just went off to play PS3 with his mates instead), but there is always a happy medium. If I have an idea that I want to write about and I'm supposed to be doing a Bourne series marathon with my husband then I'll sit down with him and have my phone with me so I can scribble notes while I'm watching the movie. Racing to put out a post before everyone else can lead to feelings of competitiveness, envy and the feeling of who-was-there-first-so-who-should-get-the-kudos. Not a healthy feeling. Fortunately for me I don't have that problem because I could never be the first to write about anything. I'm too busy recording our guild gossip, kills and achievements!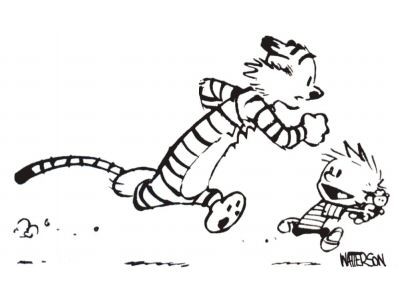 The feeling of competitiveness is common amongst bloggers. I have seen many ugly examples of how competitiveness, or the perception of competitiveness can make not only a writer feel bad because they're "not as good as writer X". I think it's normal to have feelings like that, but how you deal with that is what determines whether it's healthy or unhealthy. Do you harbour feelings of dislike and want to beat that person and be more popular than them? That's unhealthy. Do you applaud them and wish you could be as awesome as them, and read their writing style and appreciate it for how great it was? That's more healthy.
How about that lonely feeling you have because you feel like nobody is reading what you're writing? Then you start to get angry because it feels like you put all this effort and for what? That's not a road to success! Take a step back - why are you writing? Do readers really matter to you? Writing a blog is baking a cake - your writing is the cake. The main part of what's good is the cake itself, what you've written. Readers, and comments are the icing on the cake. They add that little bit extra, and make you feel good because of the sugar hit, but really, you don't need icing to make a good cake. If you like what you've written, then chances are somebody else will too - you just have to help that person to find you!
Most of you who read me may remember that "unfortunate incident" from a few weeks ago. Incidents like that are a reminder that if you want to write, if you want to be public about what you say on the internet, with that great power, comes great responsibility. (Yes, I love Spiderman, he's my favourite superhero OK?). What you write, other people read. If those people admire you, they will take up your cause. The power, of the written word, when you have a following, is amazing, astonishing. As long as you wield your power for good, then nobody except the wrongdoers will thank badly of you.
How about this? Ever felt PRESSURED to put out a blog post? As someone who writes a blog that indeed does post daily (which all started because one of my friends who was reading my blog in its early days said as a joke, "Your blog is a misnomer. There is nothing daily about it.") there is a little bit of that pressure to write something, every day. However, for me, there is always something to write about, and many of you have me in your reader will know that if you don't read me for a few days, there will be a massive backlog of posts to read! I have guildies who read my blog for the guild gossip and the fun things the guild is doing; I have bloggers who are curious to see who the next Navispam is; and there are the occasional visitors who come across my blog from google. How can I satisfy all of them? The answer is... I don't. It isn't my main focus. I don't do mixed blog posts that much (as in a post about guild things, meeting bloggers, a new NPC, and a new pet), and when you make 4 posts out of the occurences of one day, you can schedule the posts once they're witten to take the pressure off. When blogging becomes a chore, or it starts to stress you out, that's not healthy. That's not why you started blogging. Who are you letting down if you take a break? Your readers? Or yourself? Remember, your readers that you want to keep, will always be there. The ones who criticise you and want to go somewhere else to find what they're looking for... did you really want them anyway? It's the loyal readers that give you that feeling of satisfaction, or warmth, of community.
One thing about having readers or lots of visitors (well, my version of lots may be tiny compared to others) is that it can get to your head. You think you're now a big shot famous person who can do anything they want, and talk about themselves like I'm the next best thing to sliced cheese. Now that is way WAY unhealthy. I don't want to ever be like that. If I am ever like that I want all my readers to say Navi, stop being an asshat! I like replying every comment on my blog. Why? Because it makes me connect with my reader, and I want them to feel as special. I feel special because they like me and it's such a great feeling, I want them to feel appreciated for offering their support. I never want to lose that feeling. It's wondrous, and all the goodwill that comes from both sides is always warming to the heart.

I'm not sure where this blog post came from or why I wrote it. Maybe it was because I felt that people may not be aware that blogging can be as addictive as WoW or alcohol, or chocolate. Maybe it was because I want to remind myself to stay grounded so I don't became an asshat. Or maybe it was just an excuse for me to pepper a page with Calvin and Hobbes. But thank you for reading it to the end!
Calvin and Hobbes is a comic strip by Bill Watterson, introduced in 1985.