Druid Blasphemy - Malfurion's beard
I mentioned something the other day in passing, and shocked the other druids (granted, they were alliance) - because what I had said was a very un-druid statement.
I said I don't like Malfurion's beard, and he looks damn ugly.
Yes, I know Malfurion was the first Night Elf druid, a hero of the War of the Ancients, Shan-do the honoured instructor, and beloved husband of Tyrande Whisperwind, high Priestess of Elune, and the leader of all the druids of Azeroth. One of the most powerful and respected characters in the Warcraft universe.
I didn't say I had a problem with that. I have a problem with his BEARD. It makes him look comical. He's a deer chicken sporting a dwarf beard.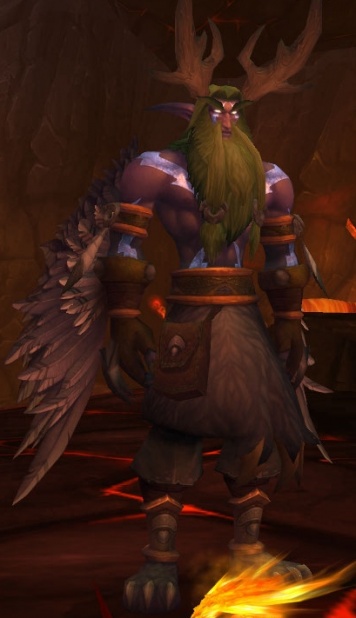 Forgive me if I like my Kaldorei clean shaven, or at least, not looking like a hobo who had been asleep for centuries in the Emerald Dream. I guess the great Santa-like beard is to signify power, and wisdom, but you don't see his twin brother Illidan sporting that kind of facial hair. Now Illidan, is sexy, before he became all demonic. Why can't Malfurion look hawt like that?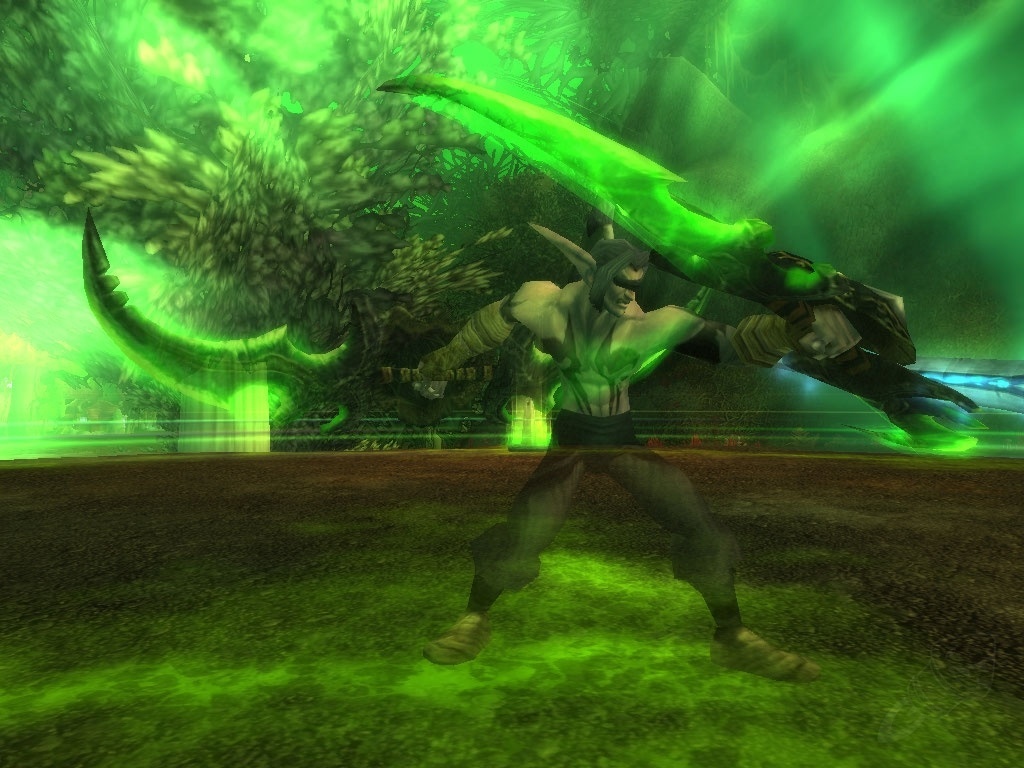 We taurens have a different view of druids. We were, according to our legends, the first druids taught by Cenarius. Every baby druid that has come to see Hamuul Runetotem in Elder Rise, Thunderbluff, for training has seen the scrolls telling the old stories of the tauren, the Shu'halo, hanging in his tent.
from the scroll "Forestlords and the first Druids"
Hamuul Runetotem, being a student of Malfurion, will obviously be inferior, and in my opinion he is. He seems old, and frail (as he's severely injured by Leyara in Mount Hyjal), as he seems reluctant to travel. He is however, wise, fair and just, and the only Archdruid who is a Tauren - in fact the only non Night Elf in the higher echelons of the Cenarion Circle. And he has a broken horn!
That's one of the reasons why I was so happy to kill Fandral Staghelm. Even though he took up the mantle of Archdruid when Malfurion went for his nap, objected vehemently to the introduction of Tauren into the order. It doesn't surprise me he went bad, it seems these days that a lot of these high ranking alliance heroes do.
Malfurion however, still seems sprightly and powerful - that's the whole long lived Kaldorei thing. Back to his beard though... no self respecting tauren would sport a bush like that! But perhaps it's my attitude that's all wrong - am I SUPPOSED to find the leader of my class, the greatest druid alive and in history, attractive? I am supposed to look upon him as fatherly figure, right? So then the beard should give an air of paternity... but father figures can be hot. Look at Harrison Ford.
Well, no guesses as to who's drawn the short straw to play Father Winter this year.
But you know what? I think I've just coined myself a new cussing phrase. "By Malfurion's BEARD!"