Silly Saturday - Dress me like a superhero!
Ok, so I have Avengers fever. I was watching it and I would look at Thor and Loki and think... hmm, you know, I reckon you could find armor that looks like that in World of Warcraft... they way they wore their bracers, their shoulderplates... anyway it gave me a silly project to play with.
I thought there was a helm that looked like Loki's helm. I actually think Sev wears it. I'll try to do that at some time.
My daughter saw me playing with my Mogit and said "Are you trying make your World of Warcraft be a superhero?" And I thought... well... I am and this is really hard! And this isn't a mog, this is a costume, so I was throwing in bits of plate, cloth and mail to try to get the look I was trying to achieve.
So, here's Navi dressing up like Captain America.
And here is a low level BE bank toon that I got to dress up like Ironman. I think I could do better than that helmet though.
I can't find a nice red and yellow helm, I'm sure there is one. And there definitely isn't one with a modified arc reactor as the centrepiece to the chest :)
So I would LOVE to see some superhero costumes. If any of my readers would love to participate I would LOOOOOVE to see some nice shiny pics!
Update:
Here are what my friends have come up with!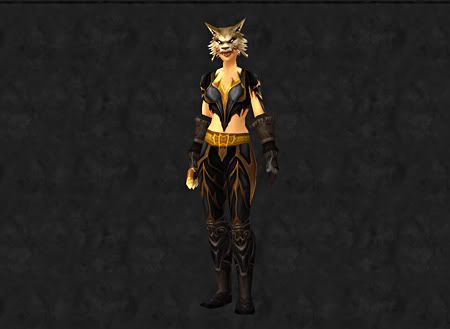 Kamalia's Wonder Woman
Cymre's Hawkgirl
Amateur Azerothian's Xmen: Jean Grey, Storm, Cyclops, Professor X, Logan, Iceman
Matty's interpretation of Edna "E" Mode, the mastermind beind the Incredibles' costumes
Effraeti's interpretation of Gambit - WTB Trenchcoats!!
Chatmay's Poison Ivy
(click
here
to see what she used for the mog)
WoWInsider's Anne Stickney's Ironman, Thor, Captain America and Hulk
- the Thor helm is superb!
WoWInsider's DC girls - Catwoman, Wonderwoman, PoisonIvy
I have only just realised why she made Catwoman look like that. Anne has watched the new Dark Knight trailer! As opposed to the comic/Michelle Pfeiffer/Halle Berry Catwomen.
Aquaman, Wonder twins and Green Lantern on WoWInsider
Batman, Batgirl, Robin (OMG it's awesome) and Superman on WoWInsider.