Mini post: Guild News and Gossip
Oh my goodness, poor Bladewind, I totally forgot to mention that he had a baby boy last week (9 April) weighing 3.2kg! So Jur and Bladewind are now happy parents, and still overseas, but I'm hoping he comes back soon and fills in our healing raiding spot since Gutsy seems to be less and less interested in raiding lately. No Guts no Glory, I guess!
And in other news, the raiding week may be cut short since my favourite lovebirds are meeting up this weekend! However, I have strongly encouraged them both to raid on Sunday night, because there is nothing like sitting next to your loved one and raiding when you can hear each other's voices and exchange a kiss when you're about to down a new boss. And hold hands whenever possible.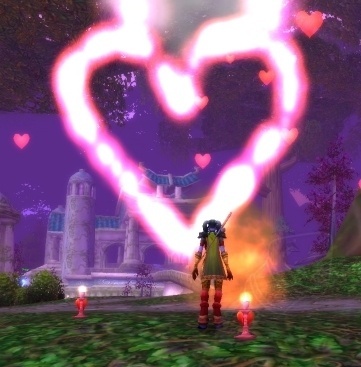 Yes yes I hear the groans of disgust from the audience. So I'm a bit soppy ok? :)